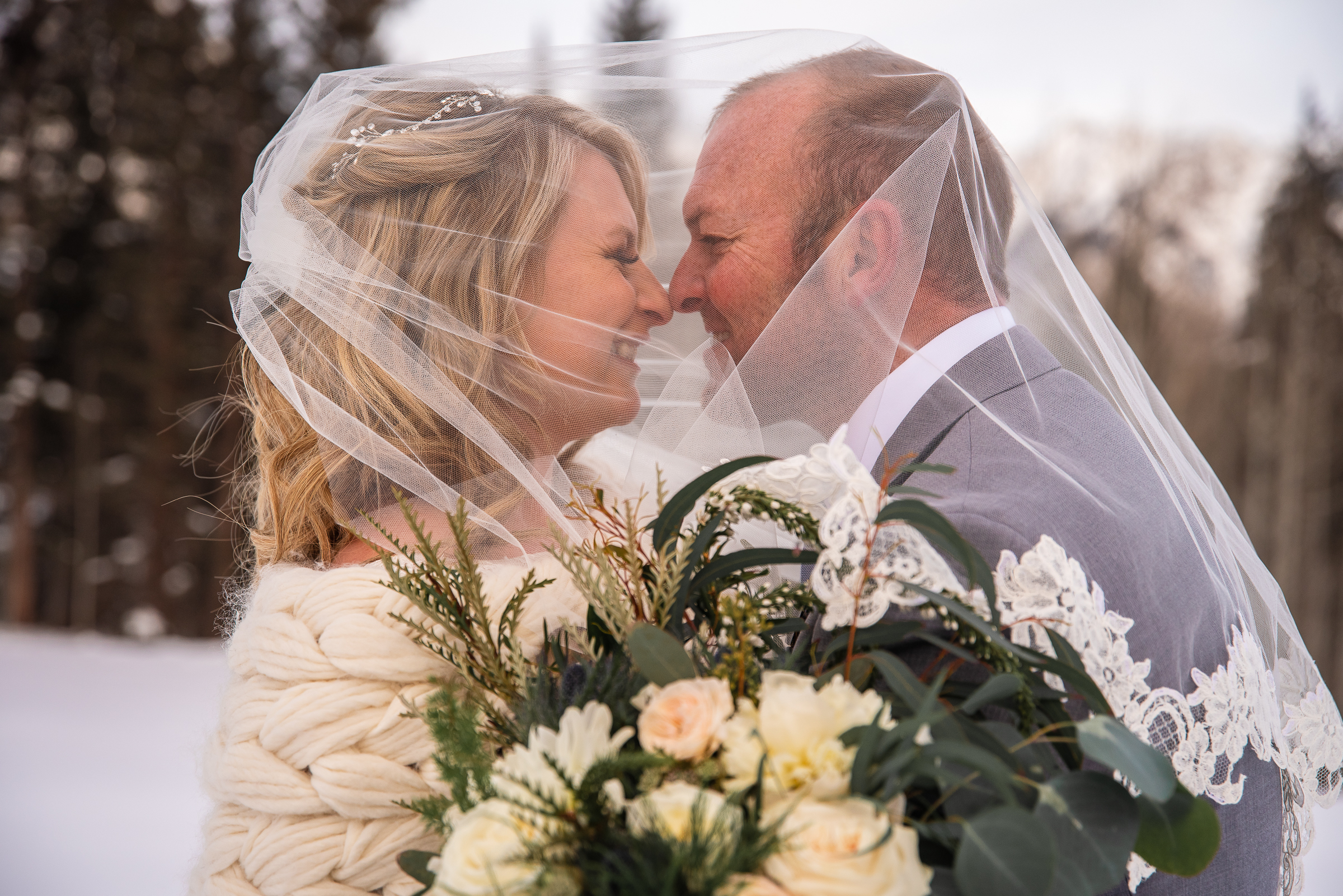 Working with Monika was an amazing experience! We are so glad we chose her to capture our engagement photos and photograph our wedding in Durango, CO. Monika is flexible, responsive and has such a talent. We brought our dog for our engagements and she had great ideas to incorporate her! She listened to what we wanted (natural, candid moments not posed) and was so easy to work with! Our wedding was outside in the cold January snow and Monika just went with it, capturing the surrounding snowy San Juan's in the background beautifully! I love her passion for her work and she is such a joyful person to be around; our families loved her too! We couldn't be more happy with how our photos turned out - they are gorgeous and we will cherish them forever! If you're looking for an amazing photographer who is fun to be around and produces high quality work, I highly recommend you give Monika a call! We will definitely be hiring her again for our future photography needs!
Riley Johnson
(Bride-to-be)
Tomball, Texas
"My fiancé and I were going to go on a family vacation in Durango, CO and had the idea to do our engagement pictures here! The mountains, views, scenery, how could you not! It was a very last minute decision and we needed to find someone we both liked AND that was willing to do a last minute planned session, all before we left home (Texas). I reached out to Monika with the crazy idea to do an engagement session (in 8 days) AND at sunrise (5:30-6AM). SHE WAS ALL FOR IT! She knew the area, where the light hit best, she understood the style we wanted and vision we had (natural lighting, rustic, artistic) and brought it to life. She wanted us to have the best experience despite the wildfires going on in the area and she took the time to pick somewhere that would be clear and nice in the morning, with no smoke haze! Truly cared about her work and our session! In the 2 hours we had with her we travelled to 3 very different locations, it was beautiful. Being from Texas, and having our engagement pictures from beautiful Colorado in a national forest, we couldn't be happier. Monika made it fun and easy, very enjoyable. Her style was spot on and she also looked over my Pinterest inspiration and went with it. She was very flexible and had such good ideas. We will cherish these pictures forever; and the places our boots stepped on while taking them, just unreal! I would absolutely recommend Monika to anyone! And her sweet pup Moki, the best little assistant ever! Thanks again!"
STEVEN GROETKEN
(Groom)
Durango, Colorado
"We had a great experience working with Monika and Nick. She was very communicative and did a fantastic job for our wedding photos. She even hiked down to Cascade Canyon with us for a super cool pre ceremony shoot. We couldn't have been happier with the photos and we highly recommend her for any future photography needs."
HALEY TAMBERI
Owner of Inner Mountain Massage and Bodywork
Durango, Colorado
"I had been admiring Monika's work for a while before I hired her to take photos of me for my business. I am astonished on the quality of her work. She is so down to earth and easy to be comfortable around. I recommend her to all of my friends, clients, and family! I will have and cherish those photos for years to come. If you are looking for photographer that is reliable, affordable, and fun to be around, that will work with you to produce one-of-a kind photos give her a call.....She will not disappoint!"
ALANA CHIGBROW
(Bride)
Albuquerque, New Mexico
Monika and her partner are amazing! Our wedding photos came out so beautifully! Plus, Monika was super helpful with planning shots and with making sure we got the perfect sunset pics.
Emily Pembroke
(Bride)
Denver, Colorado
"Working with Monika was a dream! She photographed our outdoor, summer, Telluride wedding! She is easy-going, flexible, responsive, professional, and has a wonderful eye! Her technical photography skills are top-notch, and she is great with adults as well as kids. We would hire her again in a heartbeat. Our photos are gorgeous, artistic, timeless, and modern. Thank you for capturing our special day!"
STEPHANIE PARHAM
(Bride)
Durango, Colorado
"We are so glad we chose to have Monika photograph our wedding in the mountains. I have been to weddings where the photographer doesn't leave their seat or can't figure out how to take pictures in the moment and capture the natural things happening without telling the family and couple to do ridiculous poses. She was willing to get it done. She was so good at working around us to capture the candid moments. Obviously we still did some portraits and they were amazing, but Monika was so good at almost "sneaking" around without being in our way. (not that she would be, Monika is super rad to be around, but man some wedding photographers are annoyingly in your face!) We could not be happier with how our photos turned out and are so glad we found someone so talented at working with difficult lighting, guests, and doggies. So many photographers charge more than this girl and do work that's way less impressive. I love how Monika is passionate about her photographs and we will definitely be hiring her in the future for portraits, outdoor adventures, and hopefully to do some pics of all the tiny houses that leave our shop!"